2023.03.23
New tea season is here! Tea Picking Experience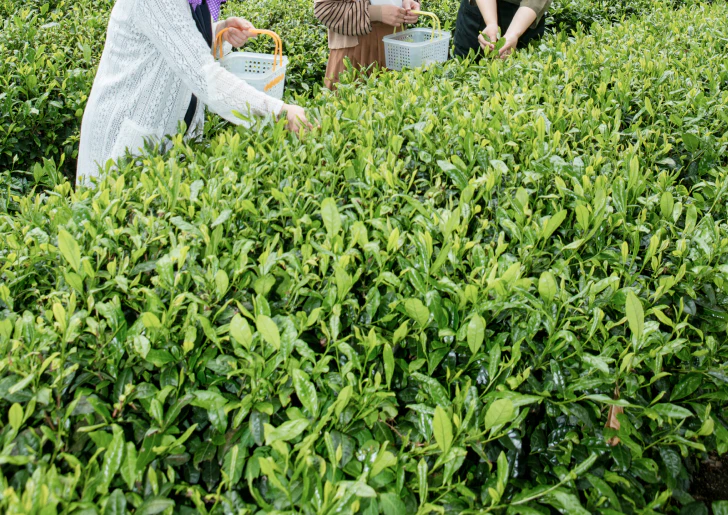 The cherry blossoms are in full bloom and spring is in full swing.
Tea sprouts are also growing nicely.
Finally, it is the long-awaited season for new tea.
What is Shincha (new tea)?
Shincha is the tea made from the first harvested sprouts of the year.
Nutrients stored in abundance during the winter are concentrated in the shoots that have grown in the early summer sun. They are rich in amino acids, which are the source of their flavor, as well as polyphenols and caffeine.
They are also known as "seasonal firsts" and have long been popular as a good-luck talisman for "good health" and "longevity.
What are the effects that can be expected from shincha?
"Theanine," an amino acid found in abundance in shincha, is not only the source of its delicious flavor.
It can be expected to have pleasant effects such as easing brain excitation, preventing irritability, improving concentration, and enhancing the quality of sleep.
It has also been reported to improve concentration, memory, and learning ability, and to inhibit the decline of cognitive functions.
Shincha picking experience at Fukujuen
The following facilities of Fukujuen will host shincha picking experience.
Enjoy a pleasant day in the early summer sun, breathing in the breath of nature.
Fukujuen CHA Experience Park (Kizugawa, Kyoto)
Tea Picking Experience
Period: Late April -
Experience fee: 1,430 yen
Location: 3-1-1 Sorakudai, Kizugawa-shi, Kyoto 619-0223
For reservations, please contact
After picking tea, you can also try the "CHA Ujicha experience" (3,850 yen), where you can easily make and drink tea from the picked sprouts using a hot plate.
Fukujuen Ujicha Kobo (Uji, Kyoto)
Tea Picking and Making Experience
After the tea is picked at the tea garden, it is slowly dried and made by kneading it on a hot ceramic plate. The tea made by yourself will be yours to take home.

Period: Late April -
Fee: 4,400 yen
Location: 10 Ujiyamada, Uji-city, Kyoto 611-0021
For reservations and inquiries, please call
Fukujuen UjiCha Kobo 050-3152-2930