2023.03.23
[Japanese Tea Instructor's Recommendation] Won't you start morning Matcha tea?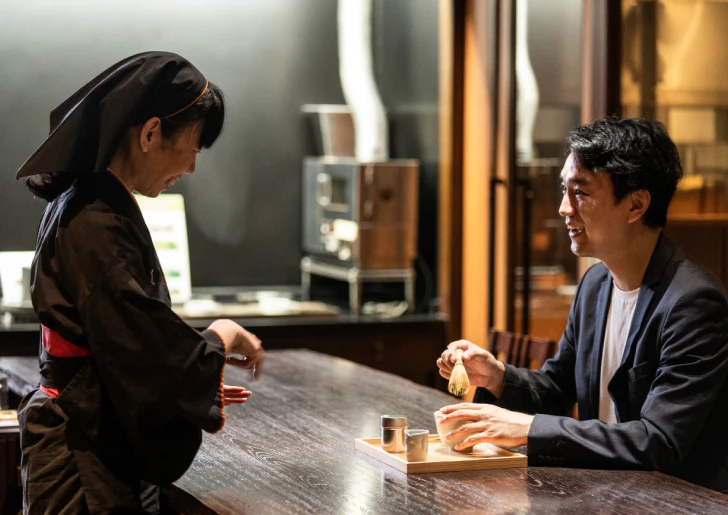 It's the season of new life in Japan, such as entering a new school or joining a new company, and there is a mixture of anticipation and anxiety.
At such times, I recommend the habit of drinking matcha in the morning to refresh your mood and get you through the day.
Wake up refreshed with matcha in the morning!
The best time to drink matcha is in the morning. This is because the "caffeine" in matcha has a stimulant effect. Drinking matcha with breakfast will help you wake up refreshed.
In addition, matcha contains "theanine," a relaxing ingredient that is not found in coffee, so matcha is recommended for those who want to get rid of caffeine but find its effects too strong.
If you have trouble getting out of bed or mornings, won't you try taking it in?
Matcha's Healthful Ingredients
We will explain in detail the healthful ingredients contained in matcha.
Caffeine
Central stimulant effect
The matcha has the ability to dispel drowsiness and clear the head. This is due to the effect of caffeine, which excites the central nervous system and stimulates the brain.
Theanine
Relaxation Effect
When tea is drunk, theanine is taken up by the brain and the amount of neurotransmitters in the brain fluctuates.
When measuring brain waves, the appearance of alpha waves is observed in the occipital and parietal regions.
Alpha waves are the brain waves typically seen during relaxation, and are scientific proof that "drinking tea makes you feel relaxed.

Relief of excitatory effects
Theanine ingestion is also known to alleviate the stimulant effects of caffeine.
Health-effective matcha to your hand!
Most people feel "Matcha is so prestigious..." or "I don't know how to drink it."
At each of Fukujuen's hands-on facilities, we teach you how to enjoy matcha in a more accessible and easier way.
Why not start a new habit that will please both your mind and body by incorporating matcha, which is said to be good for your health and beauty, into your daily life?
Fukujuen Kyoto Flagship Store (Kyoto)
Matcha Class
At the Kyo-no-chagura, located on the B1 of the Fukujuen Kyoto Flagship Store, a Japanese tea instructor will teach you about tea and how to make a simple cup of matcha.
Click here for reservation.
Fukujuen Ujicha Kobo (Uji, Kyoto)
Making Matcha with a Stone Mill
You can grind matcha on a stone mill, make, and serve it yourself.

For reservations and inquiries, please contact
Fukujuen Ujicha Kobo TEL 050-3152-2930
Fukujuen CHA Experience Park (Kizugawa, Kyoto)
Stone Mill Experience
You can grind your own matcha on a stone mill and serve it yourself.
Click here to make a reservation.