2023.05.01
The once-a-year tea season in 2023 has arrived.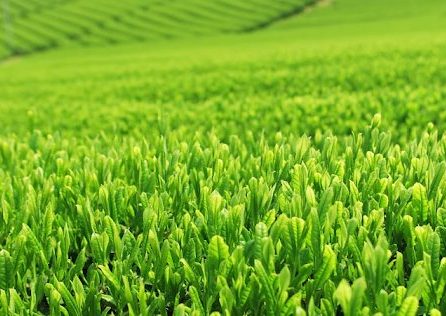 The once-a-year 'Shincha' season is finally beginning.
Seasonal flavor filled with fresh aroma and umami taste.
We again deliver new tea made with the utmost care and attention.
What is Shincha?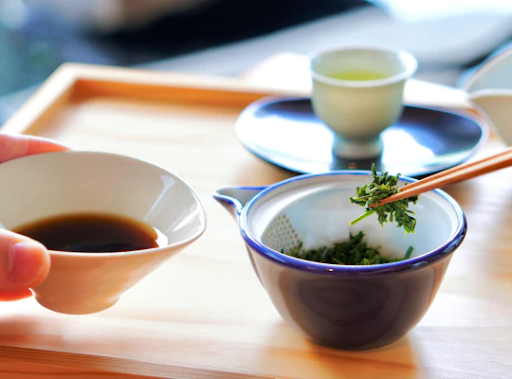 Tea leaves are usually harvested three to five times a year. Shincha is made from the first buds picked from early April to mid-May. The tea leaves, which can only be harvested once a year at this time of year, swell and unravel in the teapot when hot water is poured over them. The bright green tea is free of any unpleasant taste and has a fresh aroma and a rich flavor. It makes you feel the arrival of early summer in your mouth. The freshness of the new tea can be appreciated even more by eating the tea leaves that remain in the teapot. Like quickly boiled spinach or canola flower, you can enjoy its subtle flavor and soft texture.
What is the difference between Shincha and regular Japanese tea?
The first tea contains two times more umami compounds than teas picked after second harvest season, so new tea has a stronger umami taste than regular tea.
Tea trees conserve nutrients during the winter and grow as buds in the spring. Therefore, the first-picked tea is rich in nutrients.
Aroma of new tea
The fresh aroma is also a unique attraction of new tea.
Tea contains about 600 aroma compounds.
Among these, leaf alcohol, the fresh aroma compound similar to that of young leaves, is most abundant in new tea.
Fukujuen's new tea
Every year when the tea buds begin to sprout, we look around tea production areas to carefully select new teas for customers. Even in the same tea garden, new tea tastes slightly different depending on the climate and growing conditions during the year. The tea leaves have different characteristics, such as a good aroma and a strong rich flavor, our tea masters use a skilled blending technique called "Gogumi" to produce Fukujuen's new tea.
Enjoy new tea at Fukujuen Kyoto Flagship Store
At Fukujuen Kyoto Flagship Store, you can enjoy a variety of experiences and menus on each floor, such as drinking, eating, brewing, and learning about new tea in season, to fully appreciate nature's bounty only at this time of year.
For more information, see the following pages.
First Flush Japanese Tea