2023.10.03
【Saryo FUKUCHA】Limited Time Menu "Chestnut and tea" newly releases!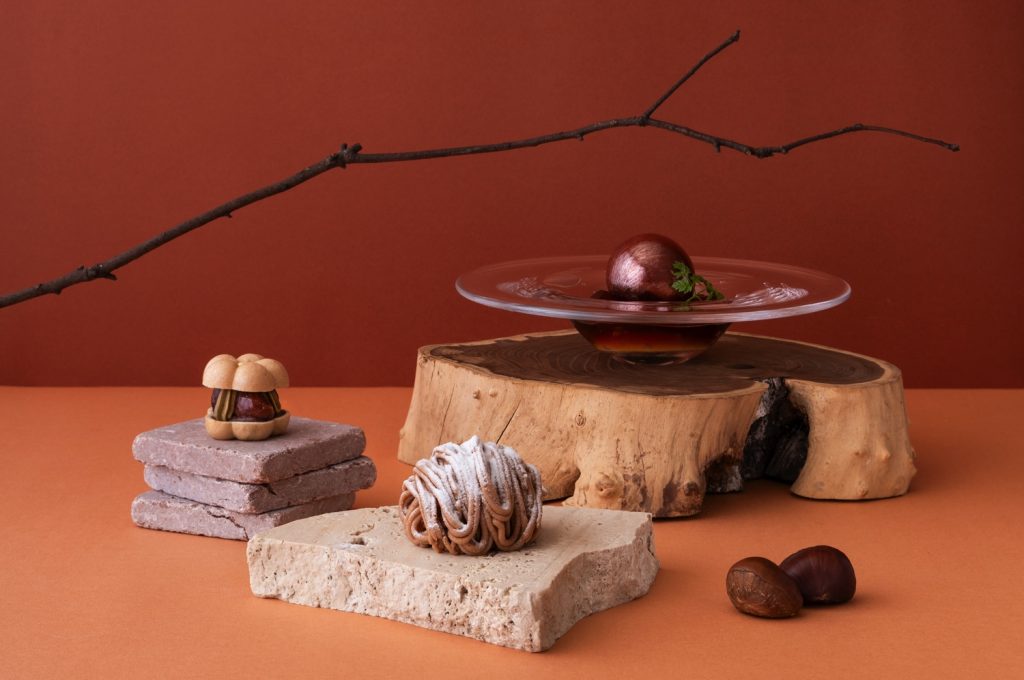 Saryo FUKUCHA (Kyoto station Store, Shijo Store), a café produced by Fukujuen, a long-established Ujicha company, will offer tea and chestnut sweets with the new menu Tea Marron as a "Chestnut and Tea" fair from October 1 (Sun.) to December 31 (Sun.).
A soft and gentle taste of autumn.
Please enjoy the elegant harmony of Fukujuen's three types of tea (Matcha, Japanese black tea, and Hojicha) and chestnut.
New Menu: Tea Marron *Only available at Saryo FUKUCHA Kyoto station Store
Combination of Japanese black tea and chestnut
This is a Japanese black tea variety of the popular standard menu item "Matcha Blancmange". Smooth Japanese black tea cream with a good balance of light fragrance and bitterness, sweetened boiled chestnuts and chestnuts with inner skin are placed in a spherical candy to express the noble and bright future of tea. The terrine of chestnuts and cream cheese laid under the candy enhances the gentle flavor of the Japanese black tea. When the candy is broken, the cream melts out, creating an exquisite sweet that surprises and impresses.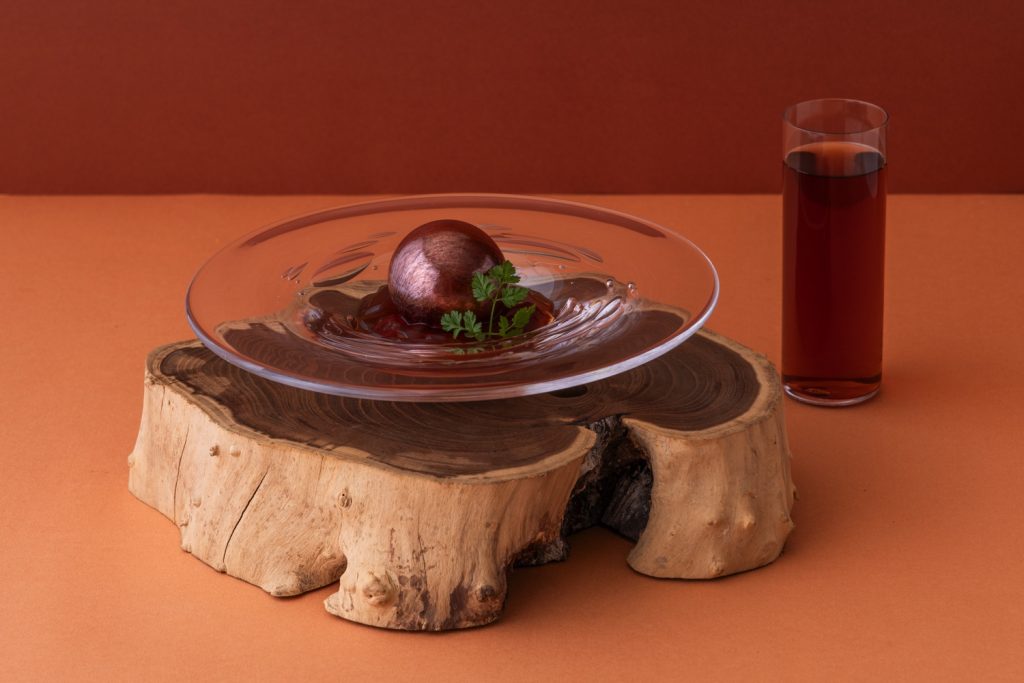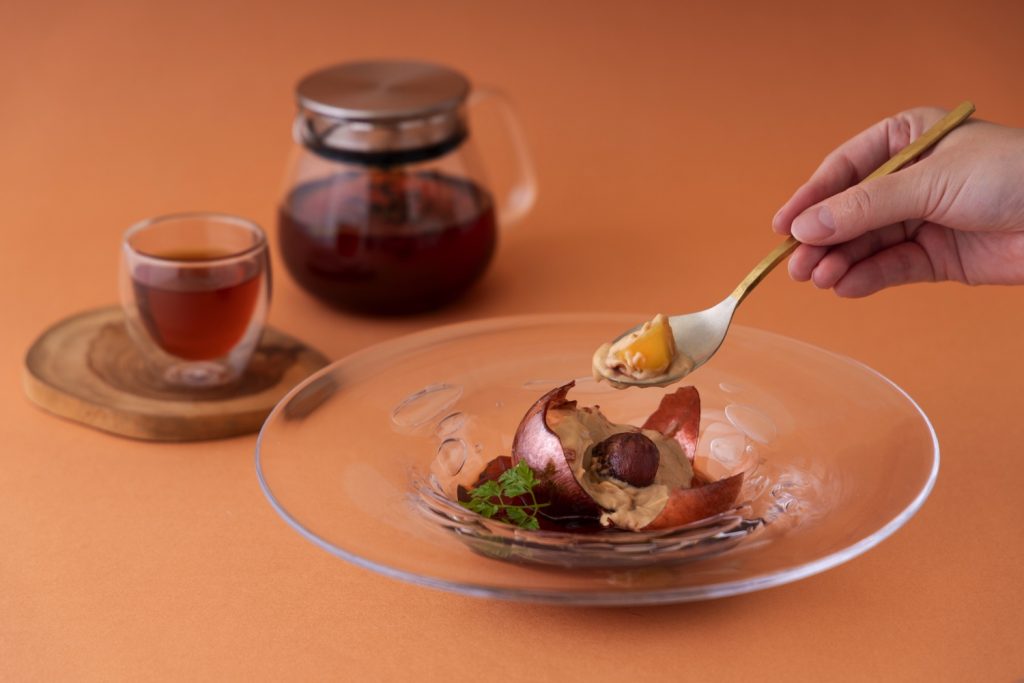 Price : \1,650 (including tax)
Period of sale: October 1(Sun.)- December 31(Sun.)
Stores: Saryo FUKUCHA Kyoto station Store
Mont Blanc with a subtle taste of Matcha
Combination of Matcha and chestnut
FUKUCHA's signature Mont Blanc with a well-balanced combination of Japanese chestnuts and French chestnuts, accented by the subtle bitterness and flavor of matcha green tea.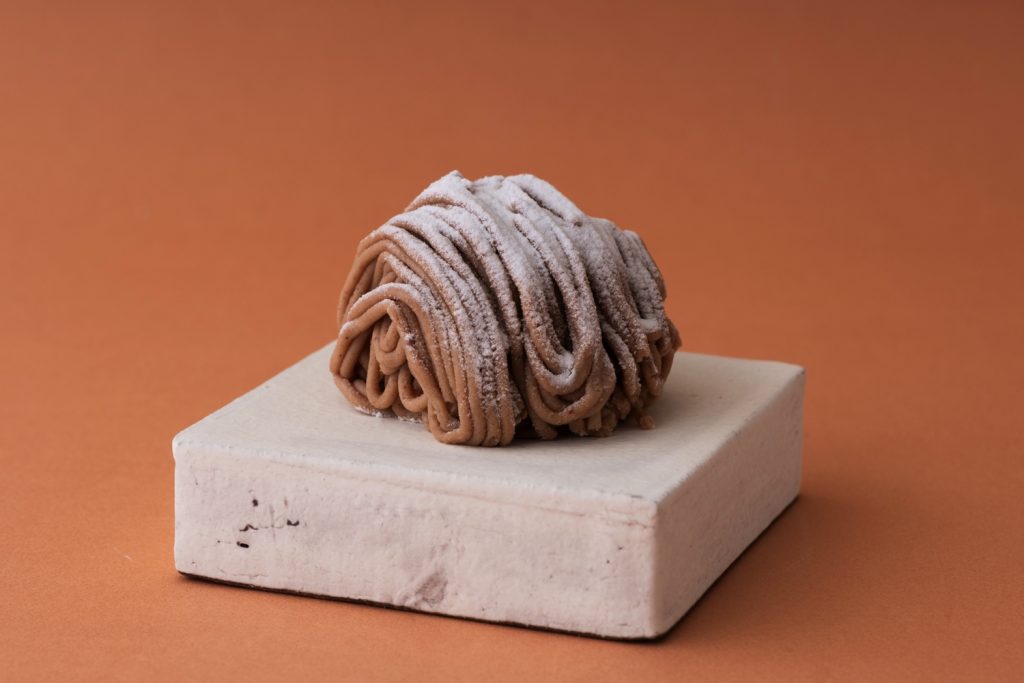 Price : \660 (eat-in), \648 (take-out)
Period of sale: October 1(Sun.)- December 31(Sun.)
Stores: Saryo FUKUCHA Kyoto station Store, Saryo FUKUCHA Shijo Store
Chestnut Hojicha Monaka
Combination of hojicha and chestnut
The exquisite mashed bean paste, which goes well with chestnuts, is combined with aromatic Hojicha chocolate cream and made into a cute flower-shaped monaka(beans-jam-filled wafers).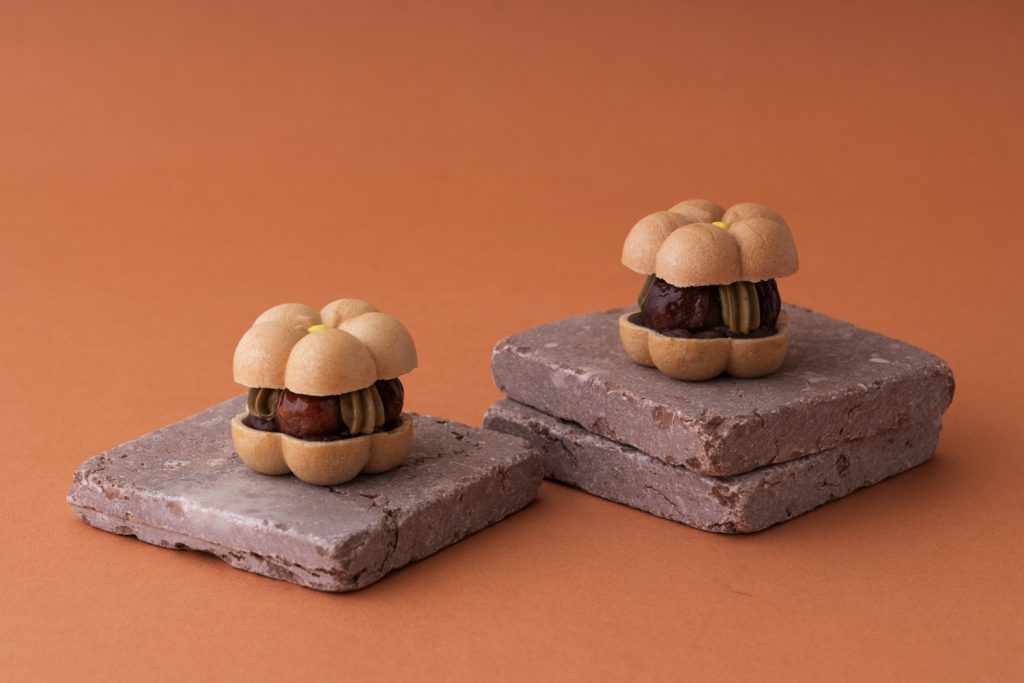 Price : \385 (eat-in), \378 (take-out)
Period of sale: October 1(Sun.)- December 31(Sun.)
Stores: Saryo FUKUCHA Kyoto station Store, Saryo FUKUCHA Shijo Store
Store Information
Saryo FUKUCHA Kyoto station Store
901 Higashi Shiokoji-cho, Shiokoji-sagaru, Karasuma-dori, Shimogyo-ku, Kyoto, 600-8216, Japan
Kyoto Porta Central Exit 2F
075-744-0552
Business Hours: 8:30 a.m. - 8:00 p.m. [L.O. 7:30 p.m.]
Closed: No regular holidays
*We might change our closing days and hours of operation in accordance with future social conditions.

Saryo FUKUCHA Shijo Store
Tominokoji corner of Shijo-dori, Shimogyo-ku, Kyoto, 600-8005, Japan
Fukujuen Kyoto Flagship Store 2F
050-3152-2902
Business Hours: 11:00 a.m.-6:00 p.m. [L.O. 5:30 p.m.]
Closed: Every Wednesday